I think its crazy they play with humans
Rivers of Hope
Operation IMCMEX-12 has begun
British and US warships have joined a major naval exercise in the Persian Gulf as tensions between Israel and Iran over Tehran's nuclear power programme increase. British forces are taking part in a joint operation conducted by the navies of more than 30 countries to sweep the area – a major transit point  of maritime trade – clean of mines.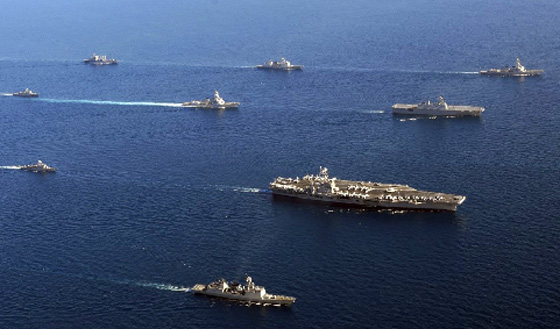 Thirty countries have participated in a naval exercise in the Persian Gulf (Reuters)
"The UK is committed to a standing presence in the Gulf to ensure freedom of navigation in international waters such as the Straits of Hormuz," said defence secretary Philip Hammond.
"Disruption to sailing in the strait would threaten regional and economic growth. Any attempt by Iran to do this would be illegal and unsuccessful."
The show of strength in exercises that include naval deployment by Saudi Arabia, the US and…
View original post 394 more words